The Fernie Enduro is going V-I-R-T-U-A-L again this Spring/Summer 2021…Ride Fast, Win Prizes! Turn on your Strava, pedal to the top, and race to the bottom!
Fernie's FREE fun speed event has returned and will enable you to challenge last year's winners. In 2020 Fernie locals Joy Attala and Strahan Loken took home the titles and lots of prizing from Gearhub Sports! Who will be this year's KOM and QOM?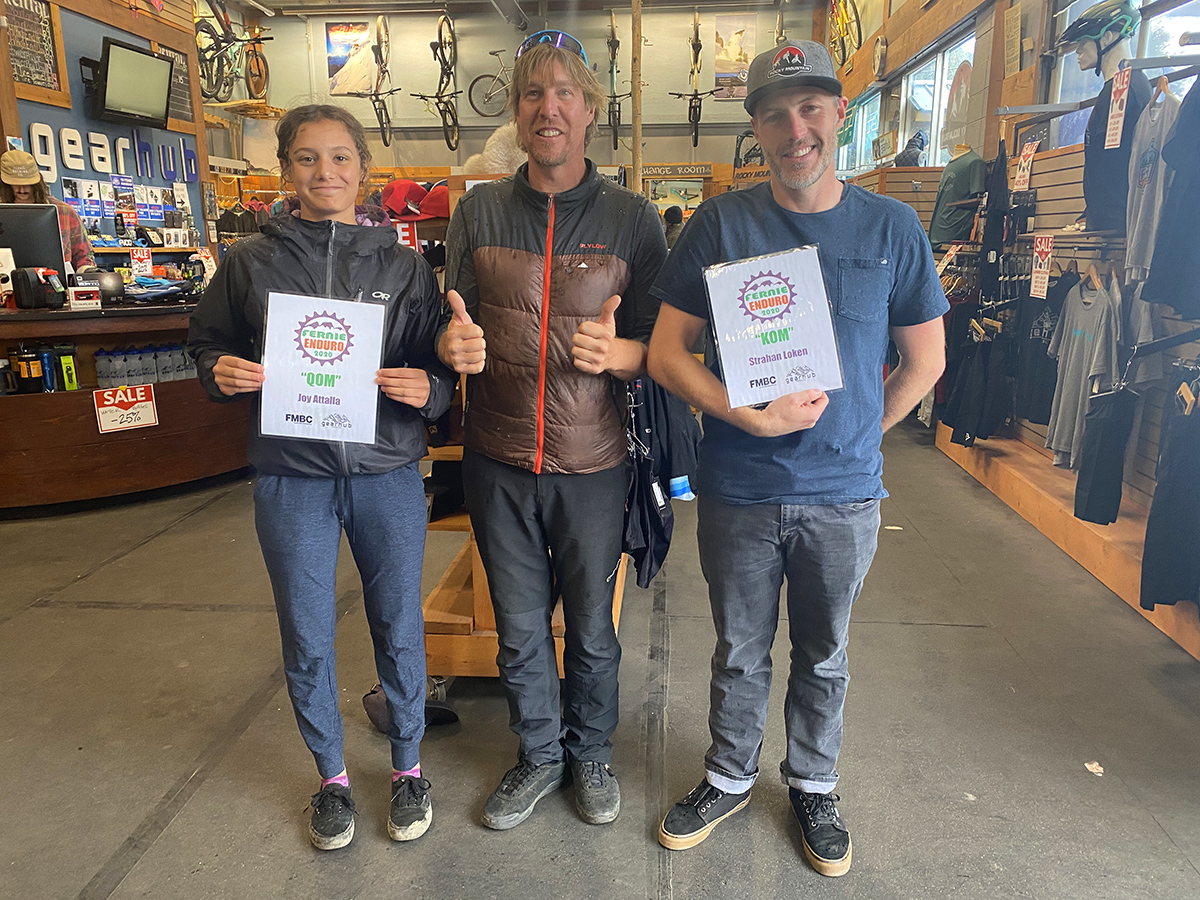 Gearhub Sports will again be crowning the race winners and special efforts with great prizing. Mark Hall, Gearhub Owner/Manager, commented, "We are proud to support this local speed race and have a fun event for our customers and staff to participate in!" Gearhub will be providing event prizing from RaceFace, Evoc, Michelin, and others.
The event starts on June 1st on the fast-rolling Roots Hyper Extension!
Race Dates / Course
Race 1: Hyper Extension DH / June 1 to June 14 /
Race 2: TBA / June 15 to June 28 /
Race 3: TBA / June 29 to July 12 /
There will be KOM & QOM and bonus participation prizes at the end of each two-week race and the overall fastest time for all three races will be crowned the 2021 Fernie Enduro King & Queen!
How to participate:
1. Get your FTA 2021 Fernie Trails Pass, it's mandatory
2. Sign up for Strava, if you haven't already
3. Turn on Strava, hit record and ride the course.
How to qualify for great Prizes and the KOM / QOM:
Share your race result along with a pre or post race selfie to @FernieBikeEvents and tag #GearhubSports and #FernieEnduro. The more you post the greater your chances of winning bonus prizes.
The prizes and QOM and KOM recognition will be awarded at Gearhub Sports, the generous prizes are from RaceFace, Evoc, Michelin and others!
If you missed a race or think you can post a faster time…no worries? You can participate in all 3 races and better your time until July 12th and qualify for the final KOM or QOM. Race all three courses in one day! This race is about doing your best and having fun!
Any finisher disputes will be settled by the administrators.
The 2021 Fernie Enduro virtual event aims to support Fernie's trails and make a difference with local businesses. Please respect BC Public Health policies and shop local every day!