The Powder Highway is a ~700 mile loop located in eastern British Columbia's Kootenay Rockies that is home to seven different ski resorts, a number of vibrant little mountain towns, and super friendly locals. Known for (you guessed it)…powder, iconic ski resorts, and incredible terrain in some of the prettiest mountains in North America, this is a road trip that should be on every skier's and snowboarder's bucketlist.
On our road trip, we visited 5 out of the 7 Powder Highway Ski Resorts, focusing our time in Fernie, Golden, Revelstoke, Nelson, and Rossland. We skied a total of 10 resort days, hiked the local trail systems with our dogs, explored the charming little towns, and even managed to squeeze in a day of heli-skiing. We had an absolutely amazing time.
The trip was a lot of work to plan and prepare for, so in this blog post, I'm going to share all of my tips for planning an epic ski trip on the Powder Highway. I've organized everything into an easy to follow two week itinerary which can be adjusted based on your personal travel desires. In addition to providing important details of the ski areas, I also include things to do on your off-days, awesome restaurants to eat at, and where to stay on the Powder Highway.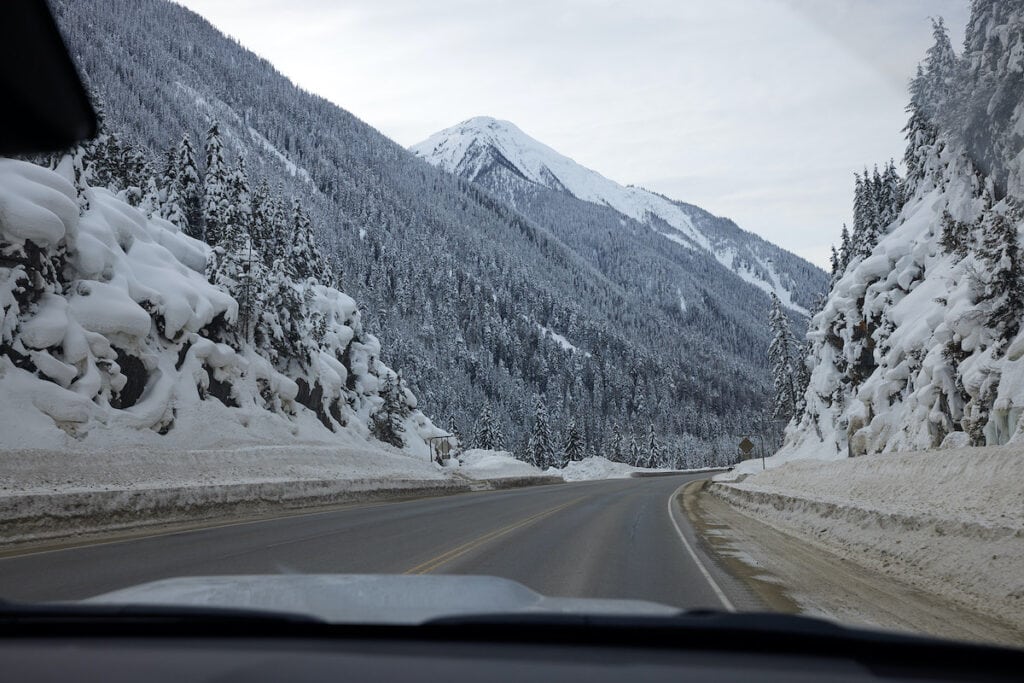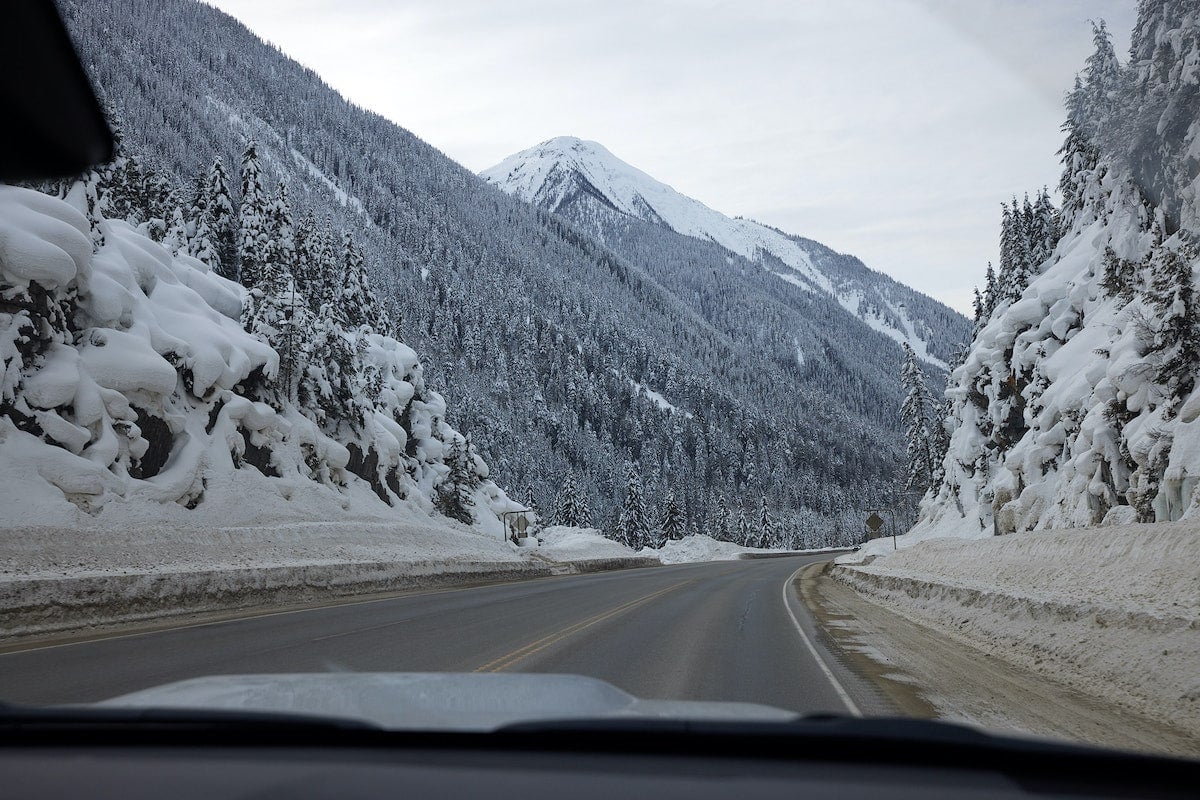 Plan a ski trip of a lifetime on British Columbia's Powder Highway with the tips below.
Two Week Powder Highway Itinerary
How long do you need to complete the full Powder Highway? I'd say at least two weeks. We took three weeks and found the pace offered a nice balance of being able to explore fully without feeling too rushed. We spent four nights in each destination, with two days of resort skiing, and one full day off to hike or do another activity. Could I have spent even more time up there? Absolutely. But at least now I know what each place is like and which ones I'd really like to go back to.
Knowing that not everyone can take three full weeks off, here is a suggested 2 week itinerary for the Powder Highway. Below I'll share lots of tips and recommendations for each Powder Highway destination, so if you have more time, you'll have some ideas for how to spend it. And if you only have time for a quick trip, pick one or two of these destinations to enjoy.
We started in Fernie, so I'll start there, but you can easily adjust your starting point.
Day 1 – Drive to Fernie / Explore town
Day 2 – Ski Fernie Alpine Resort
Day 3 – Ski Fernie or Explore the local trails / Drive to Inveremere
Day 4 – Go Heli-Skiing from Panorama / Drive to Golden
Day 5 – Ski Kicking Horse
Day 6 – Ski Kicking Horse or Hike to Wapta Falls
Day 7 – Drive over Rogers Pass to Revelstoke / Explore town
Day 8 – Ski Revelstoke Mountain
Day 9 – Ski Revelstoke or go snowmobiling
Day 10 – Drive to Nelson. Consider a detour to Ainsworth Hot Springs or spend the afternoon exploring Nelson
Day 11 – Ski Whitewater
Day 12 – Ski Whitewater / Drive to Rossland
Day 13 – Ski Red Mountain
Day 14 – Ski Red Mountain or go hiking / Depart
Fernie, British Columbia
As far as towns on the Powder Highway go, Fernie might have been my favorite. It's got an adorable town center with great restaurants, cute shops and all of the essentials, without feeling too commercial. The ski area is a quick 5 minute drive from town.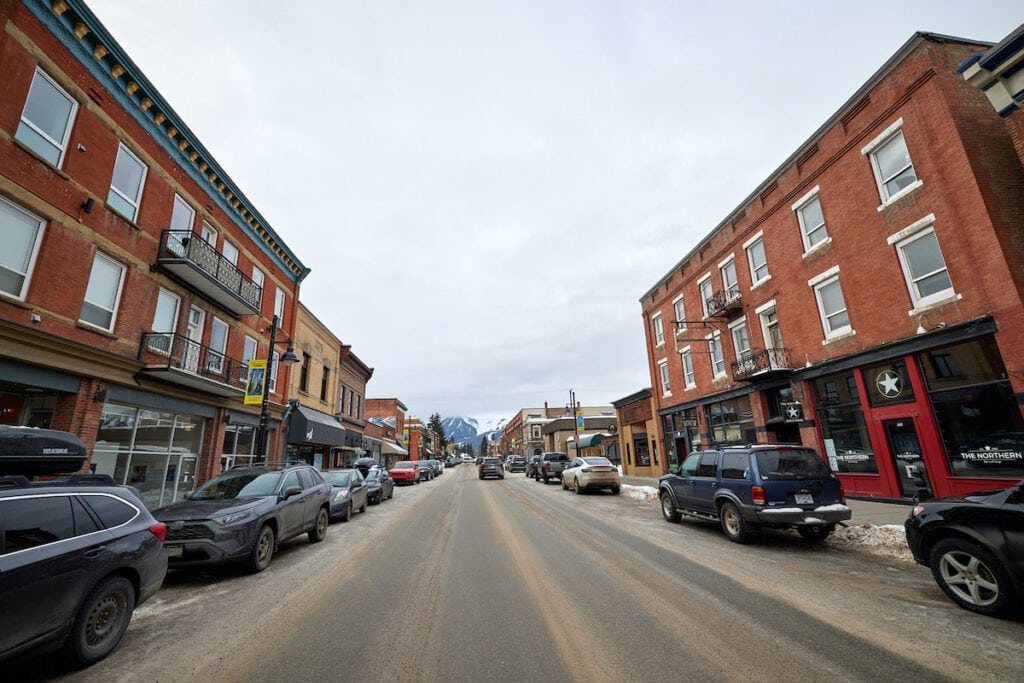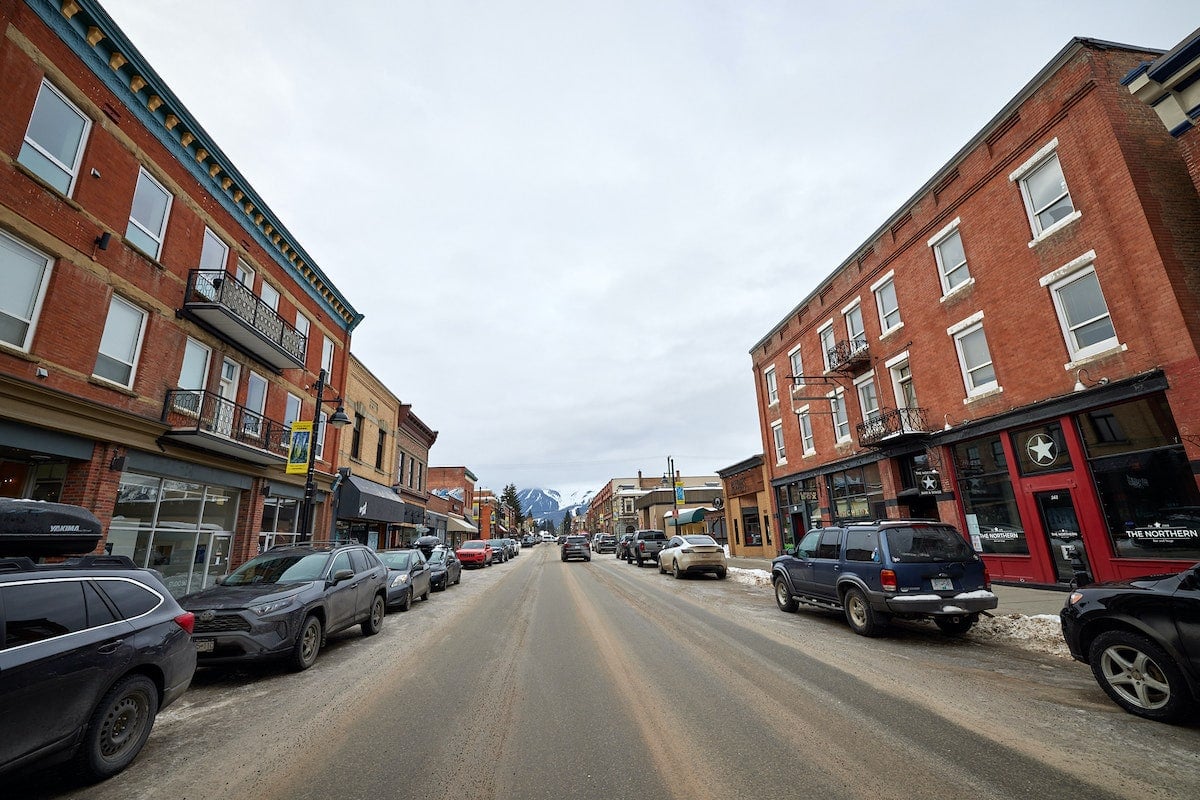 SKIING FERNIE ALPINE RESORT
Fernie Alpine Resort is a sizeable mountain (2,500 acres) with a 7 main lifts and huge variety in terrain for both intermediate and advanced skiers. During our visit, the snow quality was variable, but once we found the right aspects, we discovered some beautiful soft pockets of snow, including wind buff which is my favorite type of snow. Because of the conditions, we didn't venture too far off-piste, but in addition to the 142 named runs, Fernie has 5 large alpine bowls that looked like they would be a lot of fun after a storm.
We were at Fernie on the weekend, and didn't have to wait in any lines. The mountain is very family-friendly, and we saw a lot of kiddos ripping around lower on the mountain.
Right in the heart of the Lizard Range, the views all over the mountain were gorgeous and gave us a sample of what we were in for as we drove further north.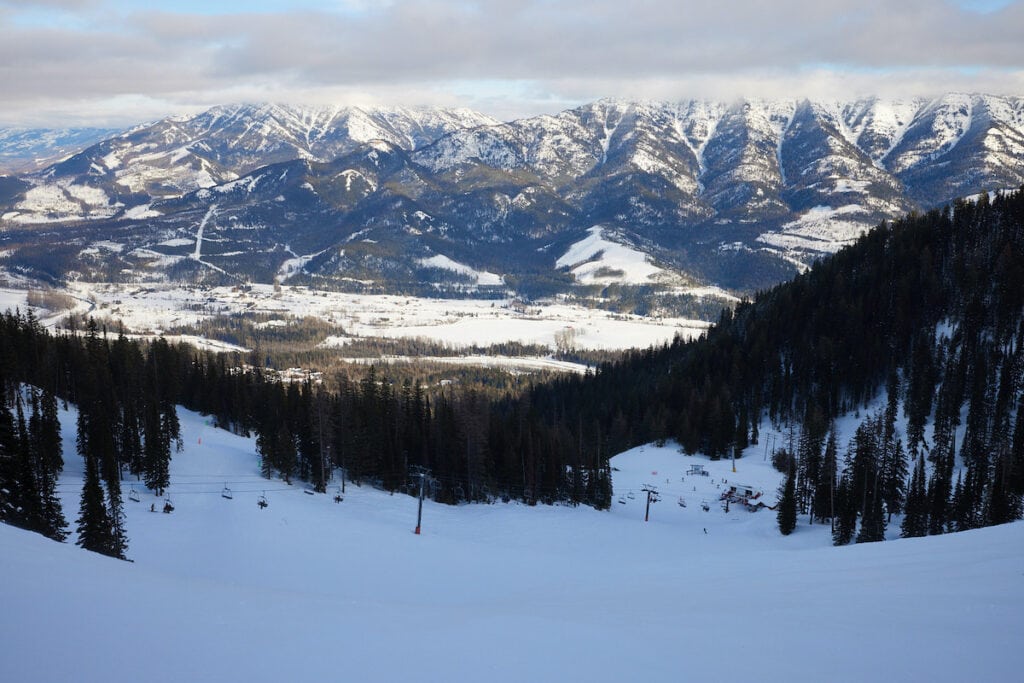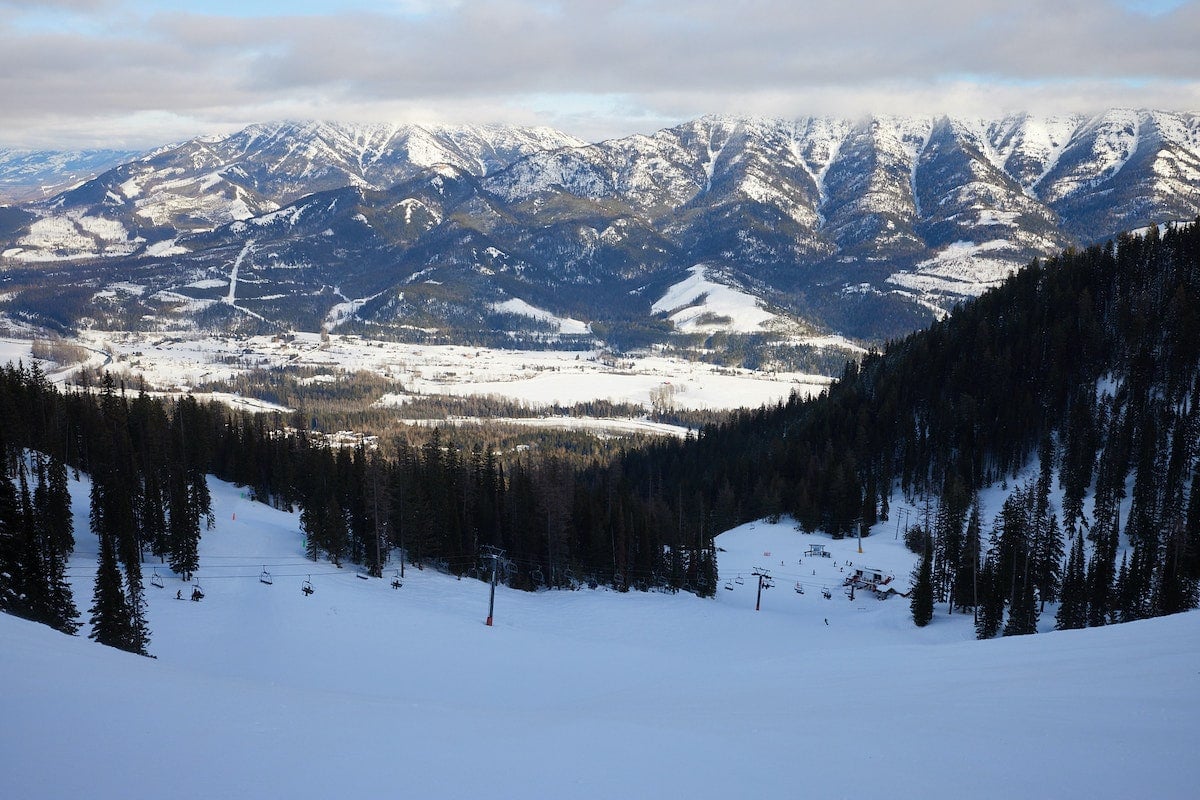 Go Snowshoeing – Fernie has an extensive trail network for winter exploring. We enjoyed a loop in Mount Fernie Provincial Park, including a nice easy stretch of trail along Lizard creek that offered picturesque views. I highly recommend snowshoes even if it doesn't look like you need them. We spent a lot of time post-holing and really wish we had brought snowshoes along. Snowshoe rentals are available at the local gear shop in town called GearHub Sports. Make sure to pick up a Fernie winter trail mapwhile you're there. This is also a great place to stop into if you need to pick up any additional gear or winter layers for your trip. We didn't have time to do it, but I also heard great things about snowshoeing to Fairy Falls.
Hike to the Montane Hut – This is a multi-use trail network that is super convenient to town. They have dedicated nordic-only trails for cross country skiing, as well as multi-use dog-friendly trails for winter hiking, snowshoeing, and fat biking, which you can also rent at the GearHub. For a fun adventure, follow the Montane Blue Trail for just over 3 miles to the Montane Hut where you can warm up and enjoy wide open views of the Elk Valley.
Walk the Fernie Town Trail – Enjoy an afternoon stroll along the Elk River. If you stay at the Snow Valley Lodge like we did, this is easily accessible from the hotel.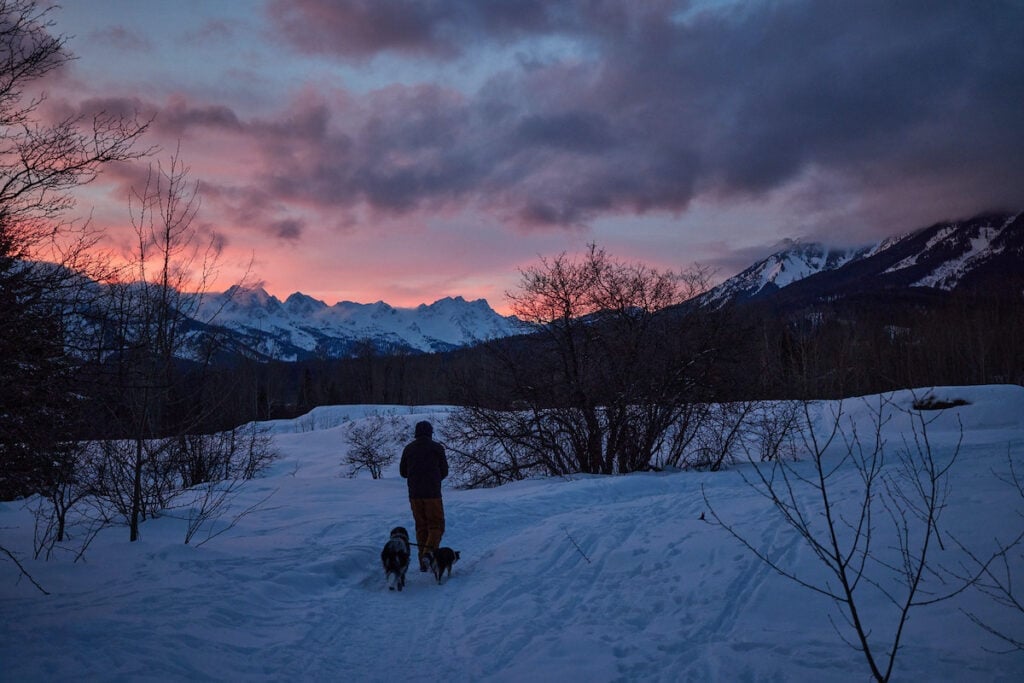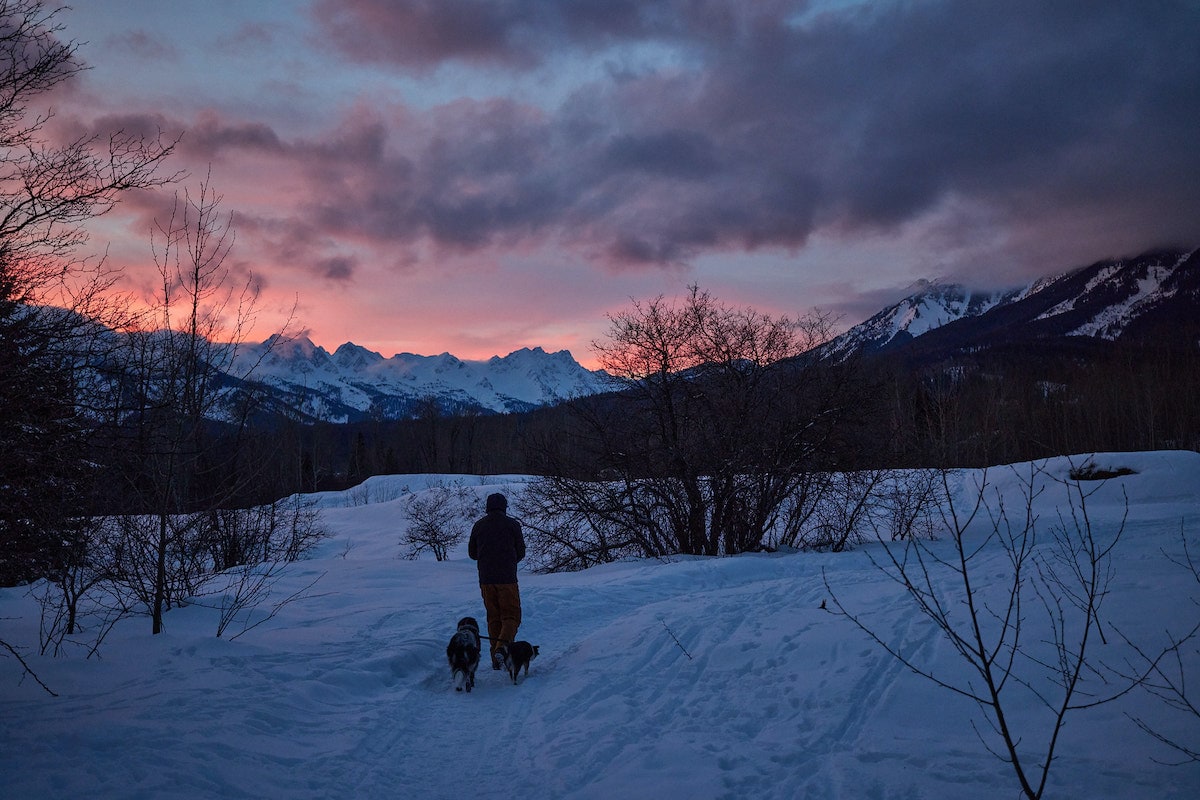 WHERE TO STAY IN FERNIE
We stayed at Snow Valley Lodging, where we stayed in two different types of rooms. The first night we were in a One-Bedroom Dog-Friendly Suite with a queen sized bed and a small kitchen. The rest of our trip, we stayed in one of the Tiny Houses, which gave us a taste of of tiny house life. The tiny house was tastefully decorated, very clean, and the furniture was comfy. The kitchen had everything we needed, and they also had a cozy dog bed and treats for our pups which was a nice touch. Overall, we loved the novelty of the tiny house, but as a warning, the tiny houses are very small. With all of our winter gear and two dogs, we felt a little bit cramped. If we were to visit again in winter, we'd probably choose the one bedroom suite room we were in the first night.
The Snow Valley Lodge was a great location within walking distance to several restaurants and the Town Trail, as well as a 5 minute drive to the town center. They also had free fat bike rentals available at the hotel.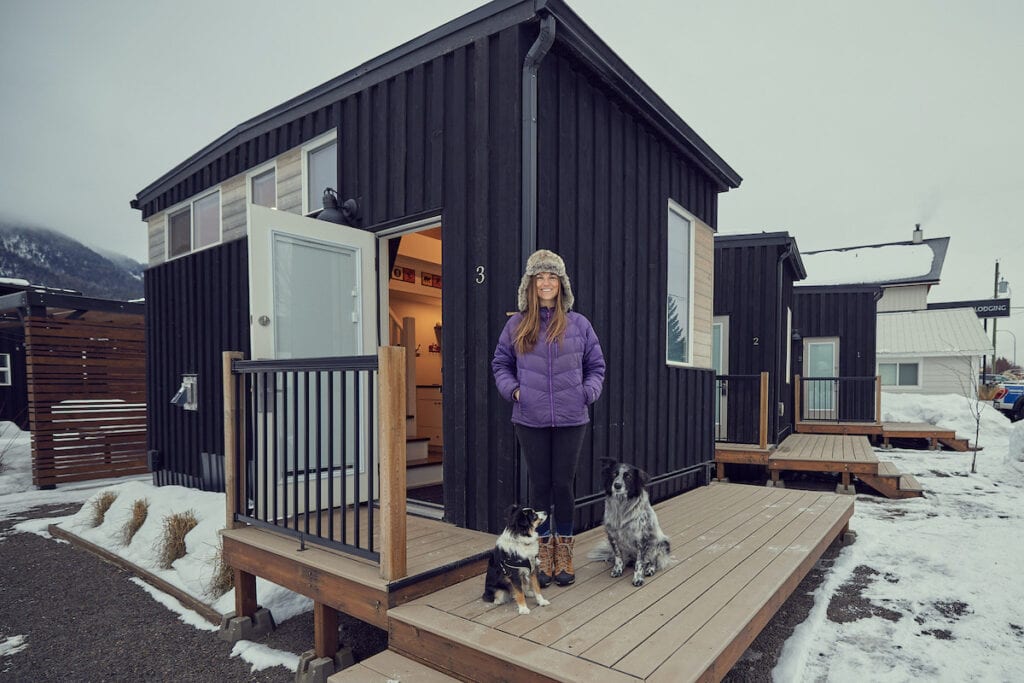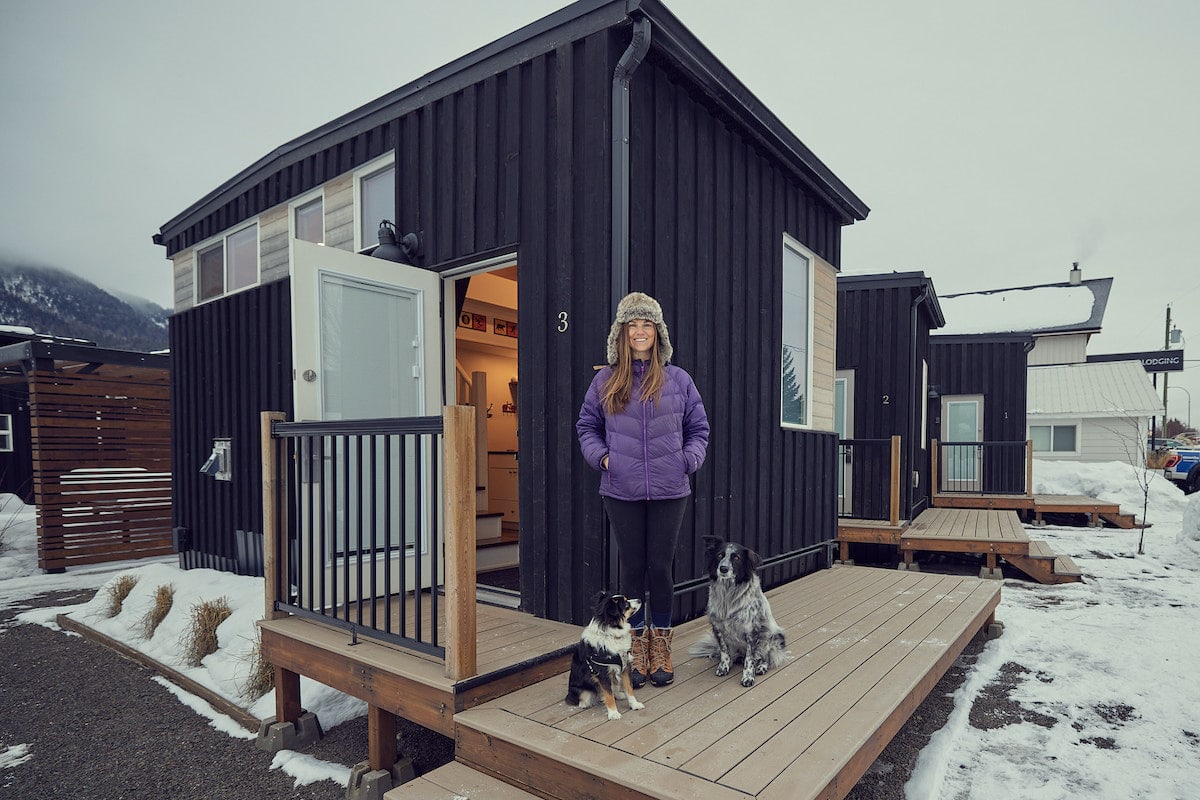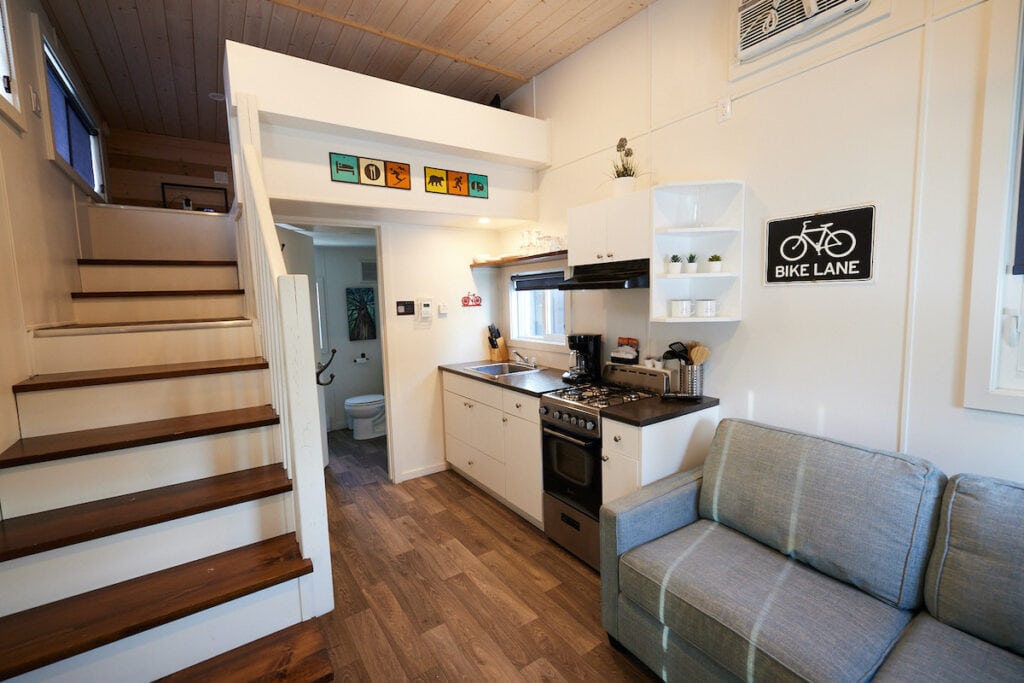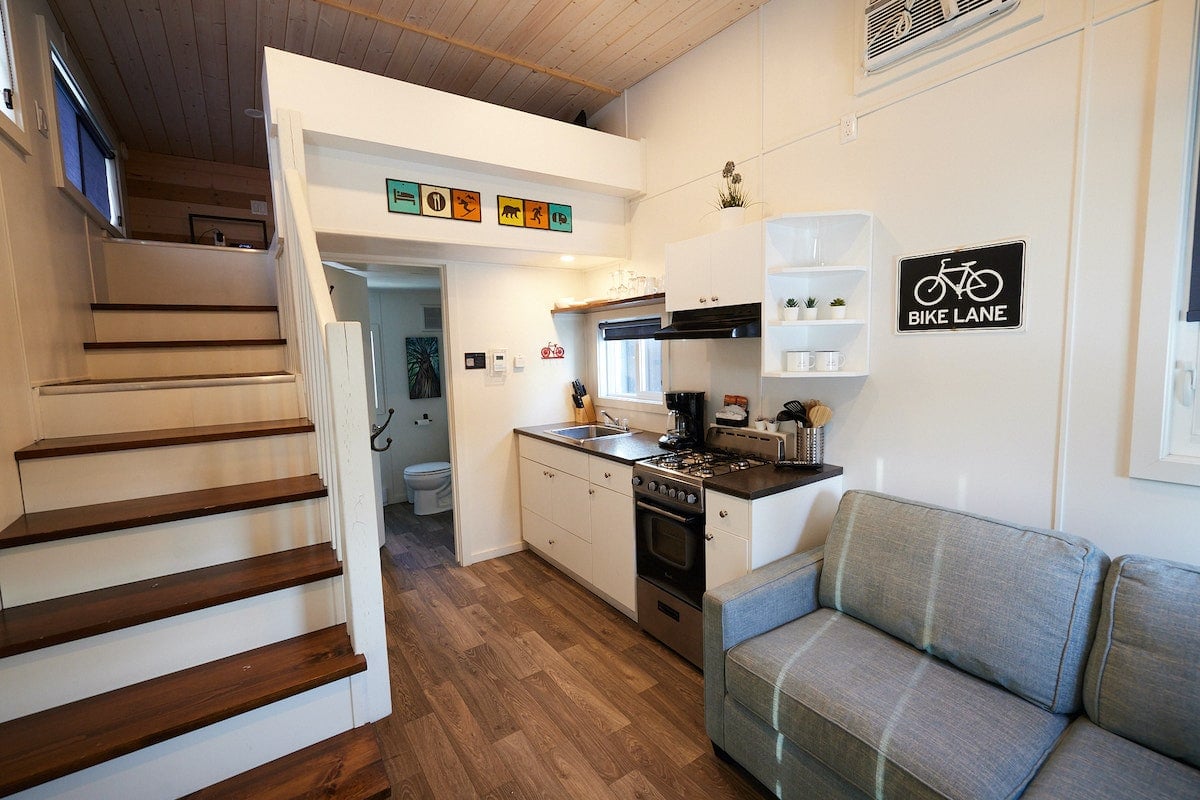 to read more visit https://bearfoottheory.com/powder-highway-skiing-itinerary/